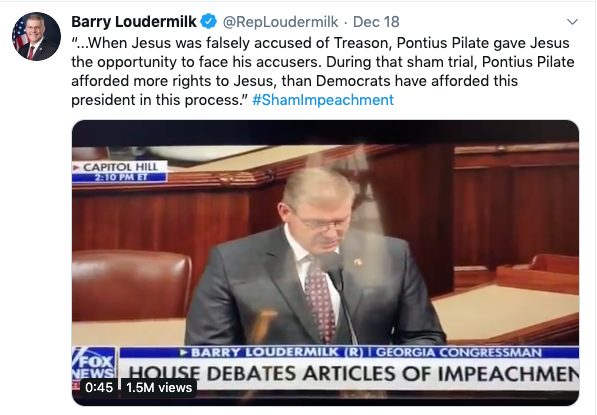 It was no surprise that the Twitterverse attacked Representative Barry Loudermilk over his Jesus-Trump comparison. What gets lost in the laughter and derision is something quite ominous.
Comparing Trump's (impending) trial to Jesus' actual trial tells us something about the lens through which contemporary events are being viewed by some segments of the population. In their minds, these events are equivalent in nature, and Trump's travails presents an opportunity to relive history, to do in real time what they imagine they might have done had they been alive during the time of Jesus.
So the question must be asked, what are they willing to do to save Trump-Jesus? How far will they go to protect God's other Son?




by