No Red Button – Video Published on Oct 13, 2016

March 17, 2017 Democracy Now: https://goo.gl/L0mq22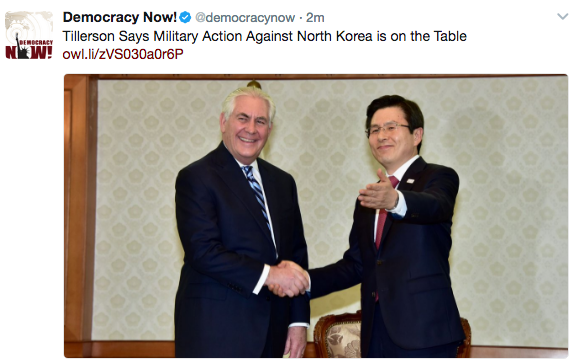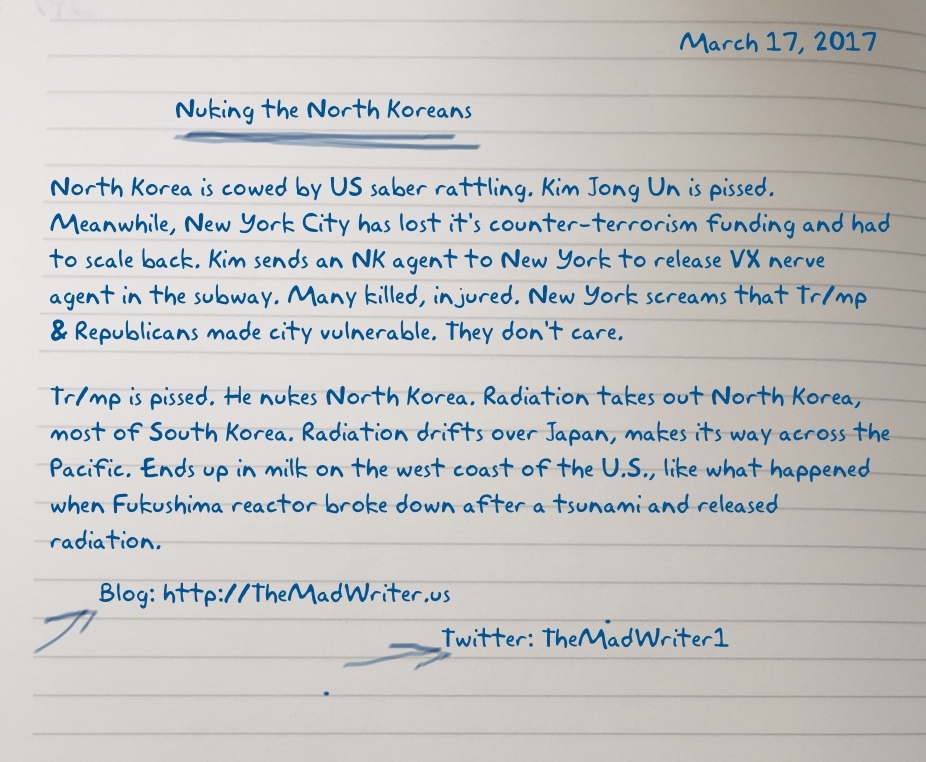 North Korea is cowed by US saber rattling. Kim Jong Un is pissed. Meanwhile, New York City has lost it's counter-terrorism funding and had to scale back. Kim sends an NK agent to New York to release VX nerve agent in the subway. Many killed, injured. New York screams that Tr/mp & Republicans made city vulnerable. They don't care.
Tr/mp is pissed. He nukes North Korea. Radiation takes out North Korea, most of South Korea. Radiation drifts over Japan, makes its way across the Pacific. Ends up in milk on the west coast of the U.S., like what happened when Fukushima reactor broke down after a tsunami and released radiation.
---
What are scribblings?




by